Incoming students for Placement
APPLICATION PROCEDURE FOR PLACEMENT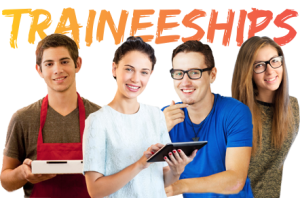 The Agricultural University of Athens is awarded with the Erasmus Charter for Higher Education. We only can accept students for training within the framework of Erasmus+ for Placements.
You can be placed and work at one of our Departmental Laboratories for a period of 2 to 12 months.
In order to find an available position you must have a look at the Departmental websites  https://www2.aua.gr/en/info/schools-departments . Choose the Laboratory that is close to your scientific interests and contact the teaching staff member in charge.
Explain that you are an Erasmus candidate and that your University will cover your expenses. It is essential to give information about the requested period of mobility, a short CV, English language knowledge (a minimum of level B2 of CEFR is prerequisite), what you are interested in, etc. If there is an application deadline at your University, don't forget to mention it.
Mind that each teaching staff member decides separately the possible number of trainees at the Laboratory. However, not all laboratories accept students for training, especially in August.
If someone accepts you, contact us at european_pr@aua.gr because the rest of procedure is done exclusively by our Office.
You must submit to the European Programmes' Office by email the following documents:
Application Form (This application should be completed in BLACK on computer).
Learning Agreement for Traineeships completed in collaboration with your supervisor in AUA as regards the period and content of your mobility – note that any changes to the mobility programme should be exceptional.
Transcript of Records (in English).
Copy of ID or Passport.
Erasmus Nomination Letter or email by the Home University.
Proof of Health Insurance (European Health Insurance Card or other private scheme), valid during your stay in Greece.
Proof of Private insurance for personal accident and public liability, valid during your stay in Greece.
Personal Accident Insurance coverage is related to your  tasks (covering at least damages caused to you at the study place, i.e. Agricultural University of Athens) concerning personal injury and / or damages caused to you as a person in the course of ordinary activities at the study place (i.e. Agricultural University of Athens) resulting from accidents, during your stay in Greece.
General Liability Insurance Coverage for third party is related to personal injury and / or damages caused by you during your stay in Greece (independently whether you are in AUA or not).
Passport-size photo (at least 240×240 pixels, in .jpg format, not larger than 2ΜΒ). Photo should be recent, in color, on a neutral background and should clearly depict only your face. This photo shall be printed on your academic identity card.
As soon as your application is approved, it will be returned by email to your Home University together with an acceptance letter.
Upon your arrival you have to register in AUA. A Registration Form completed in black on a computer, your passport (or ID) and two passport-size photos will be needed for your registration.  You will be allowed to register only if you have submitted proof of Insurance (as described above)
Candidates for traineeships may submit the above documents to the European Programmes' Office throughout the year. However the procedure must start at least two months before the start of mobility.

For students with special needs please visit the page http://www.european.aua.gr/?page_id=813 for further information.