Incoming students for Placement
APPLICATION PROCEDURE FOR PLACEMENT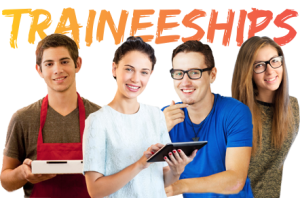 The Agricultural University of Athens is awarded with the Erasmus Charter for Higher Education. Thus, even if you are a student of a University not included in the Erasmus partnerships' list you can be placed and work at one of the Departmental Laboratories for a period of 2 to 12 months.
You must first e-mail us at european_pr@aua.gr in order to check availability in Labs according to your scientific area of interest. A motivation letter and a short CV are absolutely nesessary. If you are accepted by a teaching staff member, then a Learning Agreement for Traineeships is concluded in cooperation with your Supervisor in AUA.
Then you must submit to the European Programmes' Office by email the following documents:
Application Form (This application should be completed in BLACK on computer).
Learning Agreement for Traineeships – note that any changes to the mobility programme should be exceptional.
Transcript of Records (officially translated in English).
Copy of ID or Passport.
Erasmus Nomination Letter or email by the Home University.
Proof of Health Insurance (European Health Insurance Card or other private scheme).
Proof of Private insurance for personal accident and public liability.
Personal Accident Insurance coverage is related to your  tasks (covering at least damages caused to you at the study place, i.e. Agricultural University of Athens) concerning personal injury and / or damages caused to you as a person in the course of ordinary activities at the study place (i.e. Agricultural University of Athens) resulting from accidents, during your stay in Greece.
General Liability Insurance Coverage for third party is related to personal injury and / or damages caused by you during your stay in Greece (independently whether you are in AUA or not).
Official proof of knowledge of the English language. Note that a minimum of level B2 of the Common European Framework of Reference for Languages (CEFR) is absolutely necessary. See our English language requirements.
Passport-size photo (at least 300×360 pixels, in .jpg format, not larger than 500 Kbytes).
As soon as your application is approved, it will be returned by email to your Home University together with an acceptance letter.
Upon your arrival you have to register in AUA. A Registration Form completed in black on a computer, your passport (or ID) and two passport-size photos will be needed for your registration.
Candidates for traineeships may submit the above documents to the European Programmes' Office throughout the year.
For students with special needs please visit the page http://www.european.aua.gr/?page_id=813 for further information.