General Info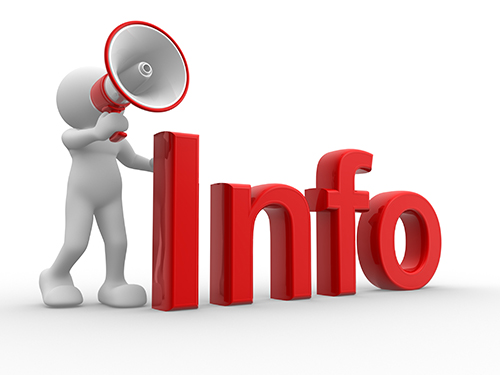 Insurance
Students who have been accepted to carry out their studies or placement for one or more semesters as Erasmus students should hold the European Health Insurance Card or other private scheme. Cards are issued by the student's national health insurance provider. For more information about the EHIC, please visit the official website of European Commission at http://ec.europa.eu/social/main.jsp?catId= 559.
Students who have been accepted to carry out their placement for one or more semesters as Erasmus students should additionally be  covered by accident insurance (covering at least damages caused to the student at the workplace) and by  liability insurance (covering damages caused by the student at the workplace), for the whole period of their stay in AUA.
The European Programmes' Office personnel provide extra help upon request; however, students not insured as described above cannot be enrolled in AUA.
Visa
Issuing of visa is a student's responsibility. Prospective incoming students can find all relevant information on the official website of the Greek Ministry of Foreign Affairs at http://www.mfa.gr/en/visas/visa-types/national-visas.html .
The European Programmes' Office personnel provide the student with acceptance letter on the condition that the submitted student's application fulfills the requirements of AUA.
Accommodation 
Accommodation is a student's responsibility too.Unfortunately, the Agricultural University of Athens does not have students' hall of residence. However, the European Programmes' Office provides incoming Erasmus students with a list of accommodation options (private owned flats/rooms furnished or not, sometimes shared) upon request. ESN-AUA buddies help students in order to solve the problem of accommodation whenever is possible. Depending on the size of the flat and the location in the city, prices might range from 300-400 Euros (per flat) or about 200-250 Euros (per room in the house), per month. Generally, all charges are included in the rent of the house.
Restaurant Card
It is issued upon the student's registration at AUA. One printed passport-size photo is necessary.  Students enjoy 2 free meals/day at the campus restaurant. Information about the University Restaurant and the weekly menu is uploaded at https://www2.aua.gr/el/info/estiatorio
Gym facilities

The Gym is located at AUA campus. Students who wish to use the Gym facilities apply directly to the Gym Office.  It is necessary to hold a printed passport-size photo and a certificate of good health issued by a cardiologist. This certificate must be issued recently and before the trip to Greece. Visit https://www2.aua.gr/en/info/gym for further information.
Residence permit for NON-E.U. Erasmus students
Erasmus students from non-E.U. countries are advised to contact the Greek Embassy or Consulate in their country for entrance regulations prior to their departure and then apply for a three-month student visa to Greece.
Those who will be staying in Greece for more than 3 months, according to Greek national laws N. 4251 (FEK 80/A'/01.04.2014) and KYA 30825 (FEK 1528/B'/06.06.2014), must present themselves to the Aliens and Immigration Department of their residence area and apply for a Residence Permit for Special Programs (ERASMUS)/Type of Visa: National-D. It takes about a week for the Residence Permit to be issued. An appointment is arranged in advance by the European Programmes' Office of AUA.
Necessary documents:
Photocopy of first page of passport and of Visa Type D (special Programmes /Erasmus).
Birth Certificate officially translated in Greek and officially validated (only if the city of birth is not written on the passport). For official translations/validation please consult with the Translation Service of the Minstry of Foreign Affairs at http://www.mfa.gr/en/citizen-services/translation-service/translation-service.html.
Fee of 150 euros for a period up to one year of stay. Fees (paravolo) are provided by Citizen Service Centers (ΚΕΠ) and then paid to a bank. Only students with scholarship do not pay any fee.
Private Health Insurance with the required coverage.
Certificate of Acceptance Letter (issued by the Agricultural University of Athens).
Learning Agreement for studies or for traineeship, signed by all three parties (home University, host University, student).
Residence contract which is printed by Tax Service or a Solemn Declaration of Hospitality by the renter and the owner of the house in case of hospitality.
Two current colour photos, 4×6 mm in size, complying with specific technical criteria same with those for passports.
More information about issues of the visa is available here (consult page 8 and Annex V).
Erasmus+ Mobile Application
In 2017, the Erasmus+ Programme celebrated its 30th anniversary! To mark the occasion, the European Commission and the European University Foundation have developed a mobile application that guides Erasmus+ participants every step of the way… Find everything you need to know about opportunities to go abroad with Erasmus+ and check out all the features that are specifically built to facilitate your experience! Visit https://erasmusapp.eu/ to download the application to your mobile.